In Blubrake we strive to achieve excellence encouraging to think outside the box, to pioneer new ways of doing things and create our own vision of the future. Be part of the change and join Blubrake Team.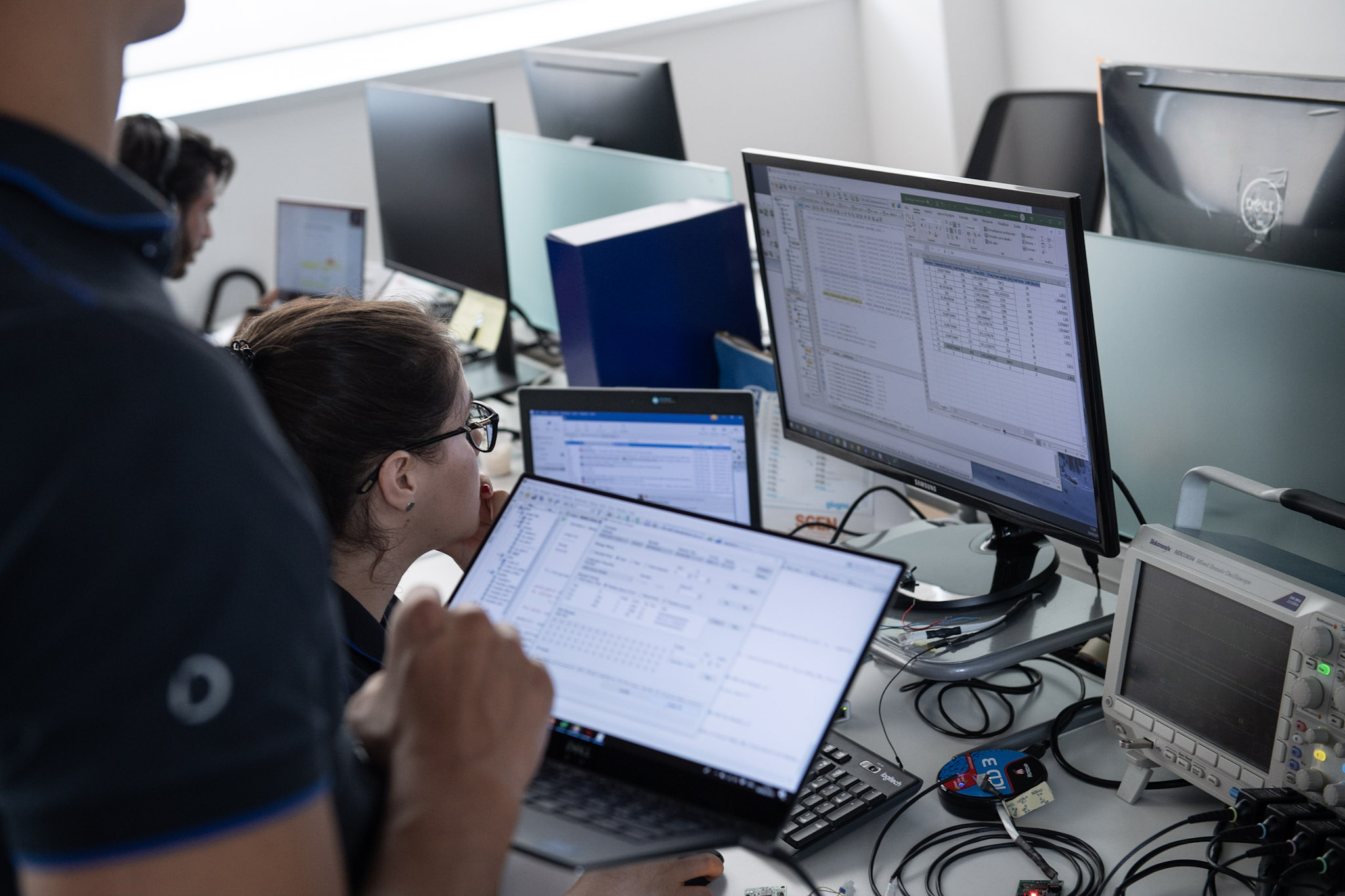 Shape the mobility of the future
We embrace innovation and we are always looking for talented professionals to join us
Blubrake is a fast‑growing company and we are constantly looking for talented and skilled professionals ready to embrace our goals and contribute to our culture. Discover Blubrake open positions and be part of the change.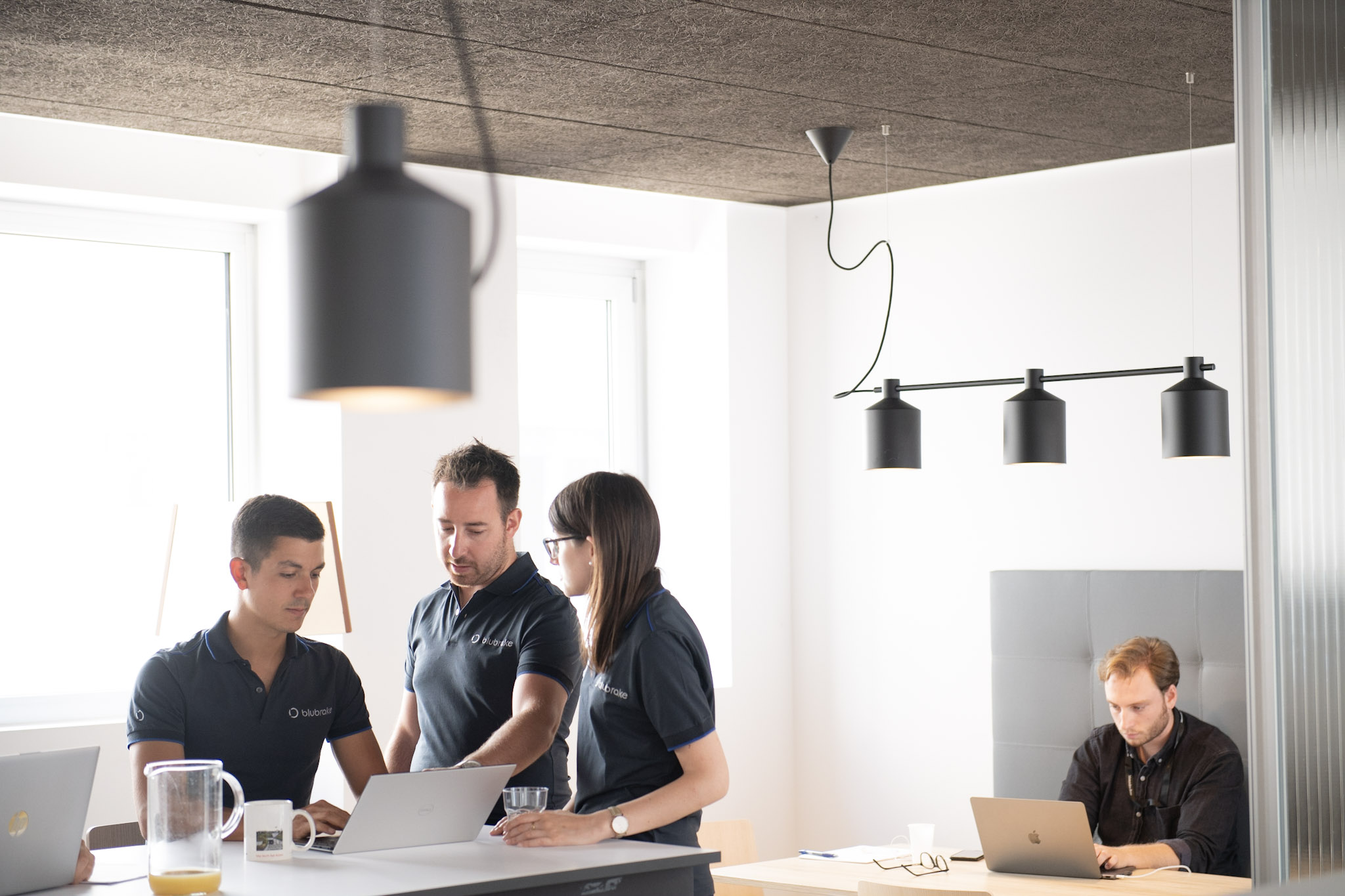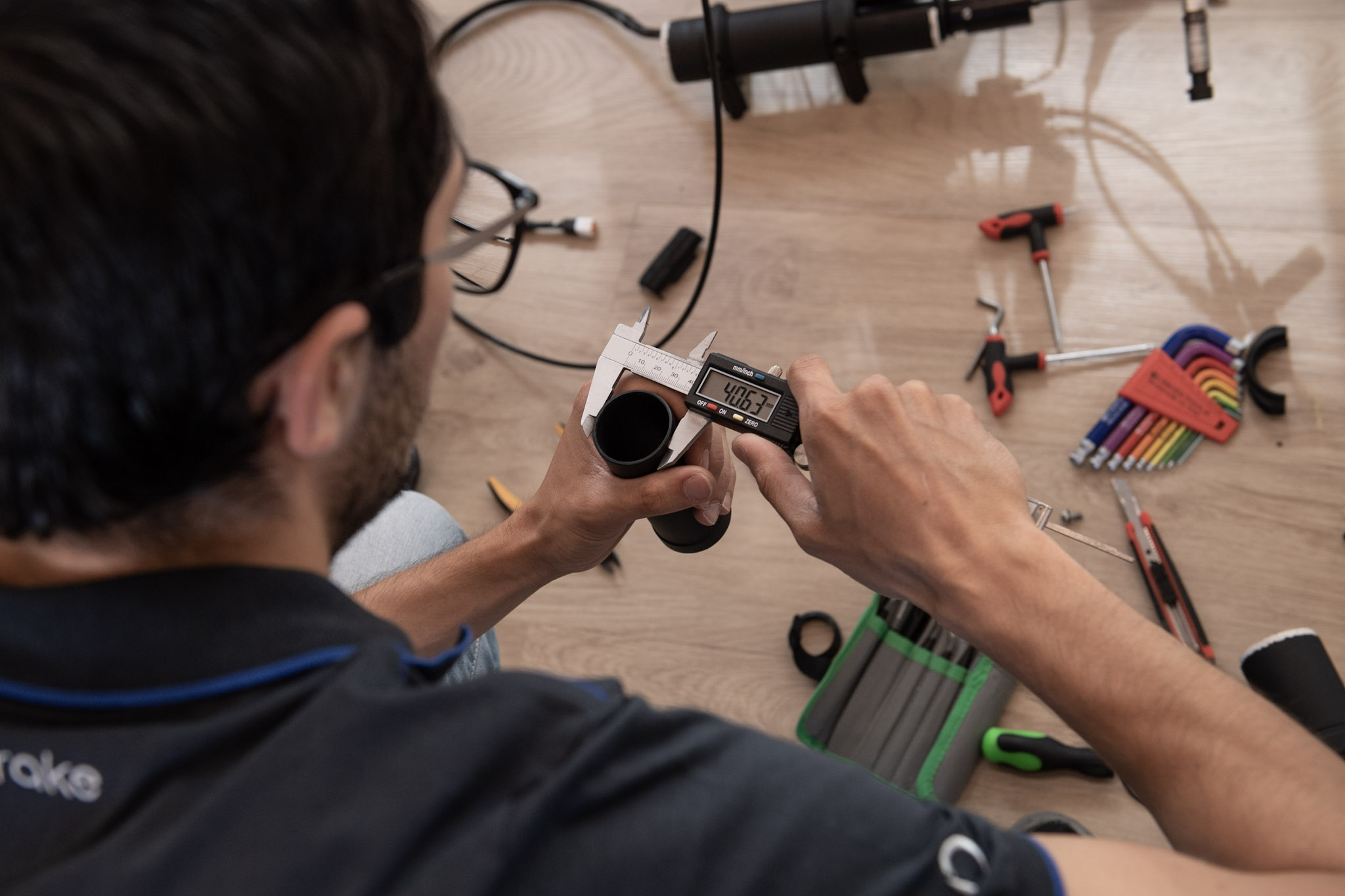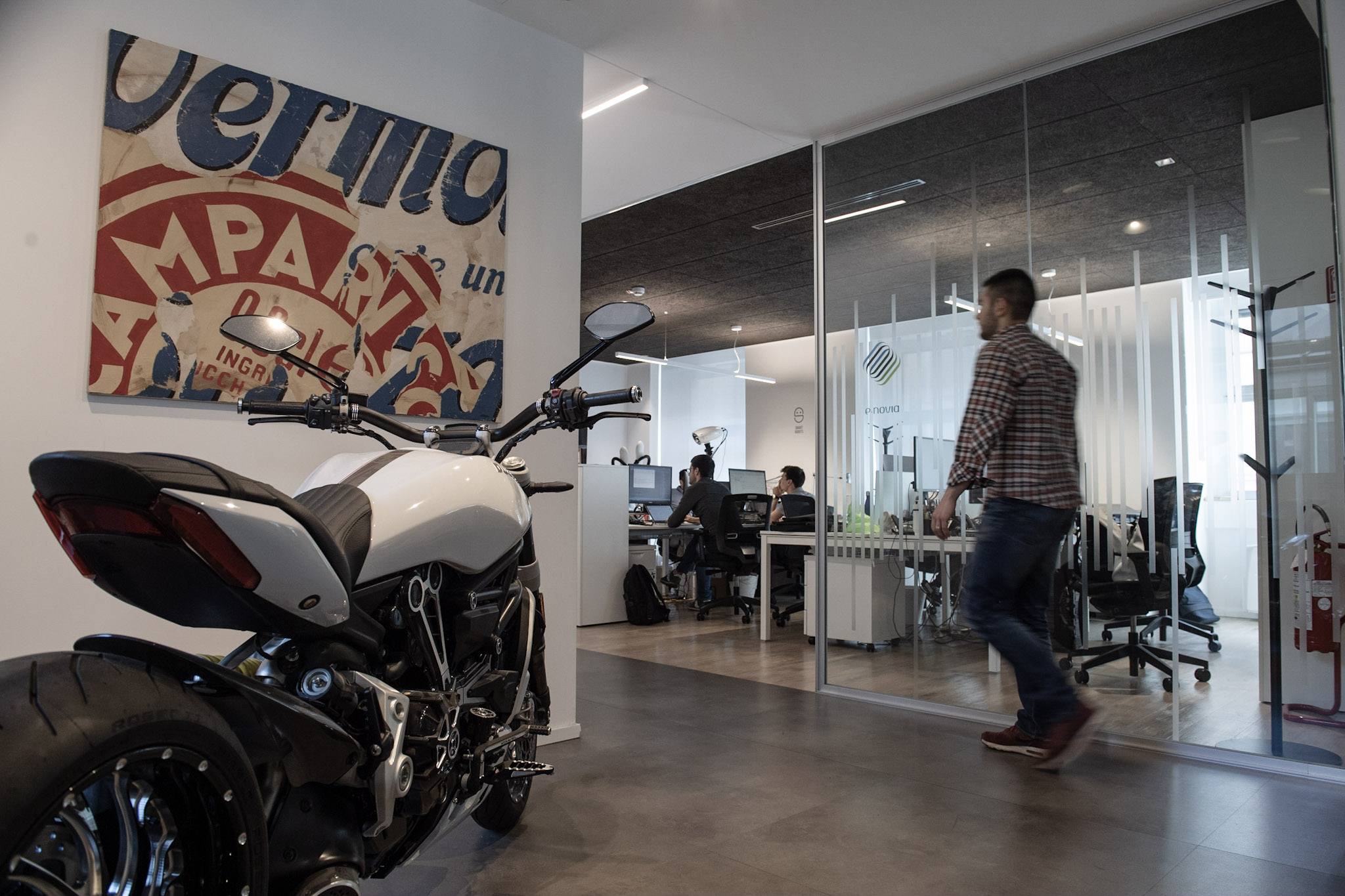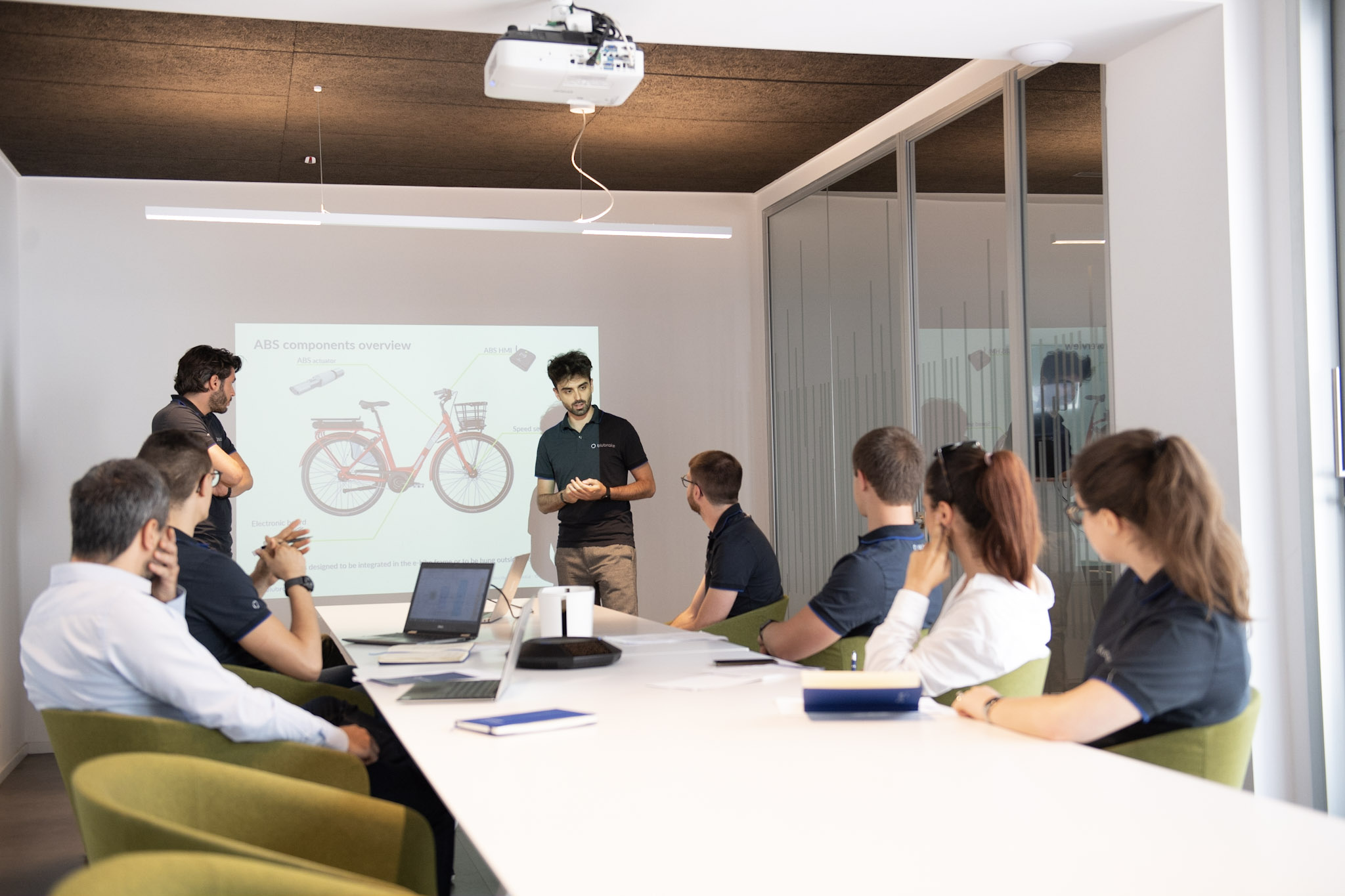 Discover our open positions
Working in Bubrake means joining a stimulating, young and high skilled company that is changing the way people move, here you will find a dynamic and innovative environment and a talented team composed of 20+ top level multidisciplinary engineers that have the goal to reinvent light mobility.
The head of digital business will have the goal to understand the market needs, build services, business models and go to market strategy in order to build a digital business on top of our traditional B2B hardware sales business.
A few examples of your responsibilities are:
Design, organize and conduct customer interview, to assess their expectation and to collect their feedbacks
Run competitor analyses, draft cost-benefit analyses, and monitor the latest innovations in the space
Build feasibility study, business plans and product pitch to bring stakeholders on board
End to end responsibility from service creation, service validation and service delivery, as well as service go to market strategy
Contribute to product development as a product manager, keeping in mind customer feedbacks and expectation, product risks and costs
Deeply analyze current data to look for trends and for meaningful signals
Develop growth strategies to increase customer involvement and company revenues
Requirements to apply:
Master degree in a scientifical subject with the highest grades
5+ years of experience in similar roles or in a consultancy firm working on similar topics
Being a leader, i.e. somebody that is positive, humble, that has a drive and ambition. Somebody that communicates openly and clearly, that can be a mentor to younger colleagues. Somebody that listens to everybody, having the long term goal clear in
Data driven. In Blubrake choices are made with a data driven approach. Therefore, being able to set up the infrastructure needed to collect data, analyze them and present them in a clear and effective way is one of the key feature we are looking
Infinite learner and curious. In Blubrake we go fast and we cannot have leaders that do not grow together with the company. We are looking for somebody that wants to learn, that reads a lot, that studies a lot and that does not think he/she knows everything, while constantly improving himself/herself.
Drive. Somebody who is energetic and hard-working, and persevering through adversity until the objective is reached with the right quality level. Somebody that constantly aims to reach results, and always aim for excellence, keeping as a reference what our customers
Curiosity and initiative. Leaders loves to explore, and are forever hunting down new opportunities and testing fresh ideas. Rather than waiting to be told what to do, you go seek and find it out by
Passion. Leaders love what you do, and your enthusiasm never wavers with the specifics of a given task or team. Whether you're on a plane, train, or sofa, odds are that you'll be found with your nose in a book or article on the
Tenacity. Once a leader has a goal, nothing will stop you! Failure is part of the journey, after every stumble, you get right back up and try again stronger than
A collaborative nature. You can understand others and work well with them, balancing patience and
A hands on attitude. Because you own the mission, when you see something that needs to be done, you do
Proficiency in English. You read, write, and speak proficiently in
What we offer:
Make a difference. Be the owner of your effort—from day one, you're one of the team and fully trusted to take responsibility for your You'll have every incentive to make a major impact.
Unique career opportunity. By joining a fast-growing company on a mission to become one of the world's greatest in our sector, it's an unparalleled opportunity for you to learn and for your
Inspiring mission. Blubrake has the potential to improve how people use e-bikes and therefore speed up the adoption of them as a standard means of transportation. By embracing the mission, you become part of an exciting, ambitious
Flexibility and trust. From day one, you'll be one of the team and fully trusted. No micromanagement or clipping your wings—just the freedom and responsibility to do great
Talented, knowledgeable colleagues. Learn from (and teach) some of the brightest and most skilled people you'll ever Your talent is going to blossom here.
Competitive salary and stock options. Our compensation package is highly competitive, and can grow rapidly and include stock options, depending on your
Commitment & contract: Permanent and full-time.
Location: Milan (Italy).
Studies suggest that women tend not to apply for a job if their CV isn't a perfect fit with the job description. Here, we look for talent, potential and drive—not just experience, expertise and seniority. So if you would like to make the difference, if you want contribute to a more sustainable mobility, if you like the role and you think you could excel at it, go ahead and apply. We will be happy to interview you
Blubrake is an Italian Scale-up based in Milan.
Blubrake designs, produces and markets technology aimed to increase the safety on light electric mobility, especially e-bikes.
Blubrake already has international top customers and a team composed of 30+ multi-disciplinary employees with the goal to build something unique and special for the new mobility trends.
Working in Blubrake is a thrilling experience, where your main goal is to build the future mobility.
We are looking for a Supply Chain Specialist. Main activities are:
To build, optimize and use MRP for purchase planning, according to purchase strategy
To implement and optimize an efficient logistic structure (Warehouse, logistic providers, vectors…) to keep logistic costs under control and Delivery on Time to customers
To monitor suppliers Delivery On Time
First contact with suppliers for troubleshooting, in interaction with R&D, industrial, quality departments
To communicate delivery plan to all stakeholders (internal and external)
To propose improvement on purchase strategy that could better fit the dynamic worldwide supply chain scenario and company needs
Required background and technical skills:
Accounting Secondary School Diploma
> 5 years of experience on the same role in industrial complex environment
> 5 years of experience on use of MRP
Excellent IT skills (MS Office)
Other skills and required characteristics:
Schematic approach
Result oriented mindset
Ability to independently solve problems
Good oral and written communication skills in both Italian and English
Be a team player able to work with and support other departments and interact positively with co-workers, customer and suppliers
We offer:
Full time contract
Salary in line with competences and experience
Company canteen
We are looking for a Junior Software Engineer who will join R&D team Team in Blubrake.
You will play a key role in developing software that will function as a interface with our ABS, from product configuration to maintenance. The activity will cover all the software development parts, from concept, to implementation, to integration and testing.
The open position is a junior position, but the candidate can aspire to act as technical reference for the Software development in the R&D team in some years.
The candidate will report to the R&D Project Manager and will collaborate with external consultant that will support him during the development.
During the development, given the cross-functionality of the software to be developed, the candidate will interact with many other areas of the company, such as such as Firmware, Embedded Software, Functional Safety as well as Quality and Industrialization.
Required background and technical skills:
• Technical competences: Knowledge of .net and knowledge of C# programming language
• Education: Bachelor degree in computer science or equivalent expertise acquired through proven professional experience
• Ability to solve problems with creative and sustainable solutions
• Ability to work under pressure and to communicate clearly with colleagues
• Be detail oriented and strive for the best product for our customers
• Demonstrated ability to work on teams. A strong desire to learn from and help others
• Knowledge of software lifecycle processes (code, test, debug, versioning, release)
Nice to have skills:
• Work experience: one or two years of expertise as a Software developer
• Education: Master degree in computer science is a plus
• Ability to communicate technical concepts to a non-technical audience
• Design modular testing environment that is maintainable, scalable and reusable across blubrake product line
• Strong troubleshooting and root cause analysis skills
• Availability to travel in Italy and abroad
• Languages: English (B2), knowledge of other languages is a plus
• Personal skills: coding is your passion, interest, and ability to learn different kind of coding details, self-learning abilities
We offer:
• Full time contract
• Salary in line with the competences and experience
• Fast career improving
• Company canteen
Interested candidates apply by filling the form below this post.
Resumes must include a proper written authorization for the treatment of personal identification data in accordance with GDPR (UE Regulation 2016/679).
Blubrake is an equal opportunity employer: this job posting is open to both sexes in accordance with the Italian legislative decree no. 198/2006.
Embedded Software QA Engineer
The Embedded Software Quality Assurance team is part of the Research and development team, the candidate will report to the Head of Control and System.
The Embedded Software Quality Assurance team contributes during all the phases of the product development, starting from the requirements, to the design of the firmware architecture, to the selection of the most appropriate and effective technologies to be employed to assure the quality of the Software, to validate and release the Software solutions.
The team guarantees the proper quality control on the released Software through extensive and structured testing activities, based on test protocols and test reports.
The Embedded Software Quality Assurance team works in strict contact of our multidisciplinary organization made of highly skilled engineers and designers working in diverse information technology fields, ranging from hardware engineers, control engineers, product validations engineers and product managers.
Blubrake is looking for a QA Engineer whose activities are aimed to improve the software development process by detecting errors in a product and preventing defects from occurring again. The Embedded SW QA Engineer will execute different roles:
Test Analyst – static testing of requirements and checks them for completeness and consistency
Test Designer – creates and develop a set of tests based on requirements and plans configurations that are necessary for testing
Test Executor – performs pre-planned tests, describes and documents the found errors, and steps for reproducing (or fixing) them
Test Manager – plans and monitors work related to testing such as keeping to deadlines, following a schedule, controlling requirements to tests, setting tasks for team members directly reporting to the Head of System and Control
Requirements:
One or two years of expertise of QA experience, preferably on consumer software products in automotive or aerospace industry
Knowledge of C and modern scripting or compiled languages (Python, JavaScript, etc)
Ability to communicate technical concepts to a non-technical audience.
Ability to solve hard problems with creative and sustainable solutions.
Be detail oriented and strive for the best product for our customers.
Contribute to all phases of the product software lifecycle, including requirements analysis, design, implementation, automated test, release, support, and documentation
Design modular testing environment that is maintainable, scalable and reusable across blubrake product line
Basic knowledge of the MISRA C guidelines
Strong troubleshooting and root cause analysis skills
Demonstrated ability to work on teams. A strong desire to learn from and help others
Engineering degree in Computer science or Electronics
Other nice to have requirements:
Practical knowledge of high-level programming language (C#, Java)
Experience on CANbus, CANopen and BLE protocol
Experience on bootloader and flash memory
Knowledge of Vector solutions (CANoe, CANAlyzer, etc)
Knowledge of Mathworks solutions/toolboxes (Simulink Test, etc)
Availability to travel
We offer:
Full time contract
Compensation in line with organizational role, individual competences and experience
Salary in line with the competences and experience
Company canteen
PLACE OF WORK: MILAN, MI (ROME)
Blubrake is looking for a Senior Sales Manager with a background in the automotive industry or in the high tech business.
Blubrake is a young and successful company in the e-bike industry, with a solid business and enormous growth potential in the European and North American markets.
You will take a leading position in the company and will drive the international growth of the company.
The successful candidate will report to the General Manager and will take the responsibility of the full commercial development of the company, by coordinating internal and external resources.
Drive the commercial effort by defining and executing, in coordination with the company's management, the commercial strategy, goals and plan;
Meet revenue generation targets;
Engage, nurture and close negotiations with existing and new B2B leads (e-bike manufacturers, logistic companies, bike rentals, …);
Constantly keep up to date and regularly present the commercial reports and the identified action plans;
Work with existing and new customers to identify best technical and commercial fit between our products and the customers' e-bikes;
Work closely with internal stakeholders in order to make sure customer requests are addressable;
Work closely with internal stakeholders in order to define customer projects timelines and to make sure they are respected;
Collaborate with the Marketing team to maximize the growth potential and identify segments, features or product updates
Requirements:
6+ years of experience in B2B sales;
Availability to travel internationally frequently;
Fluent in English: 90% of our market is outside Italy;
Skilled in crafting sales pitches and presentations;
Analytical skills, ability to solve problems independently;
Background in automotive, cycling or high tech
Requires wide availability to travel internationally.
PLACE OF WORK: MILAN, MI (ROME)
Do you have any question?